Lauren Daigle on shuffle and replay…I feel like that's all I've listened to the last few months. It's on in my van, in my office, even my running playlists have been replaced by her soul touching lyrics. Not typical running songs maybe, but I feel closer to God when I run than so many other times. Somehow, her words calm the anxiety, and help center my eyes back to God, and putting all trust in Him.
Effie has a doctor's appointment tomorrow morning…last night, she wanted me to snuggle in her bed, and I happily obliged. I went to bed earlier than usual, and slept well except that I dreamed for what seemed like all night…it was ALL about this appointment tomorrow. Sadly, I think she feels my anxiety, the angst in my soul worrying about what these x-rays will show. Last visit, we were so happy to hear that her curve actually measured less - kudos to Effie for being an avid brace wearer and such a strong little girl. This time, I feel like she's grown a bit more, and with growth comes more risk of that scoliosis curvature increasing. What if it does increase, and surgery comes up as a bigger possibility? What if when she does have surgery, she has to have rods? There's a newer type of surgery that is called tethering…supposed to be less invasive, and if we stay steady like's she's done, that one sounds like it could a possibility instead…and of course we would love to avoid surgery all together, although that's not likely with her situation.
She knew I was worried this morning, and although she's a little worried, she was telling me that it would be fine. "I'm wearing my brace. I'm working out and running…it's going to be better. I'll be fine.", she says with all the certainty that I wish I had.
One of Lauren Daigle's songs, "Everything", in the very first verse says this:
"Even the sparrow has a place to lay it's head, so why would I let worries steal my breath?"
That gets me EVERY.SINGLE.TIME. If something as tiny as a wild sparrow has a place to sleep in this massive world, and that God made sure that tiny bird was taken care of…how could I let worry take my breath away?
Worry and some anxiety gets me even when I don't want it to…it just does. Even when I know better.
This year, Effie made the Middle School Cross Country team…something she's been dreaming of for over a year! Watching her run this season has been such a blessing. So many things in her life she has to work so hard at, and even though running and training requires work, she loves it so much, and the willingness to work at it and the ease at which it comes for her has been amazing to watch unfold. She has consistently been one of her team's top runners - making friends with her older teammates, and seeming to fit it so well. The team aspect as a whole has been so comforting.
My dread for worsening of her spine curvature isn't surgery really, although I would love for her not to go through it, but rather I know that if and when she has to do it, that it will sideline her for a while from one of the only things that has come so naturally for her…she loves it, and I don't want her to ever lose it.
When she runs, it is without a brace, and that time that she's running and working out counts just like she was wearing her brace, so those 22 hours she's supposed to be in it, gets cut down when she's active. As much as I would've loved for her to avoid dealing with any of this, I have come to believe that all of this is a blessing to her. She knows that in order to have a chance at avoiding major surgery, that she has to stay active…keep her core strong. She knows that not wearing her brace isn't a choice that she can make. She knows that running has helped her, and she can't just stop. She loves it, and the people she runs with…in Columbus and on her team…they seem to love her too. I'm sure some of them don't know her story, but many of them do, and I think they admire her for it. I know I do.
I don't know why I write this tonight, except to tell you where she is…and to ask you to say a prayer for her tonight. If you want to throw one in for a worrying mama, I won't argue with you for that either. I know my anxiety about this if for naught…God has this under control. Lauren Daigle has another song called "Trust in You"…my favorite words in that song…
"There''s not a place I'll go, you've not already stood." God already knows what tomorrows x-rays will show, and for whatever that is, I know we will trust in His plan…but man, the waiting is so tough.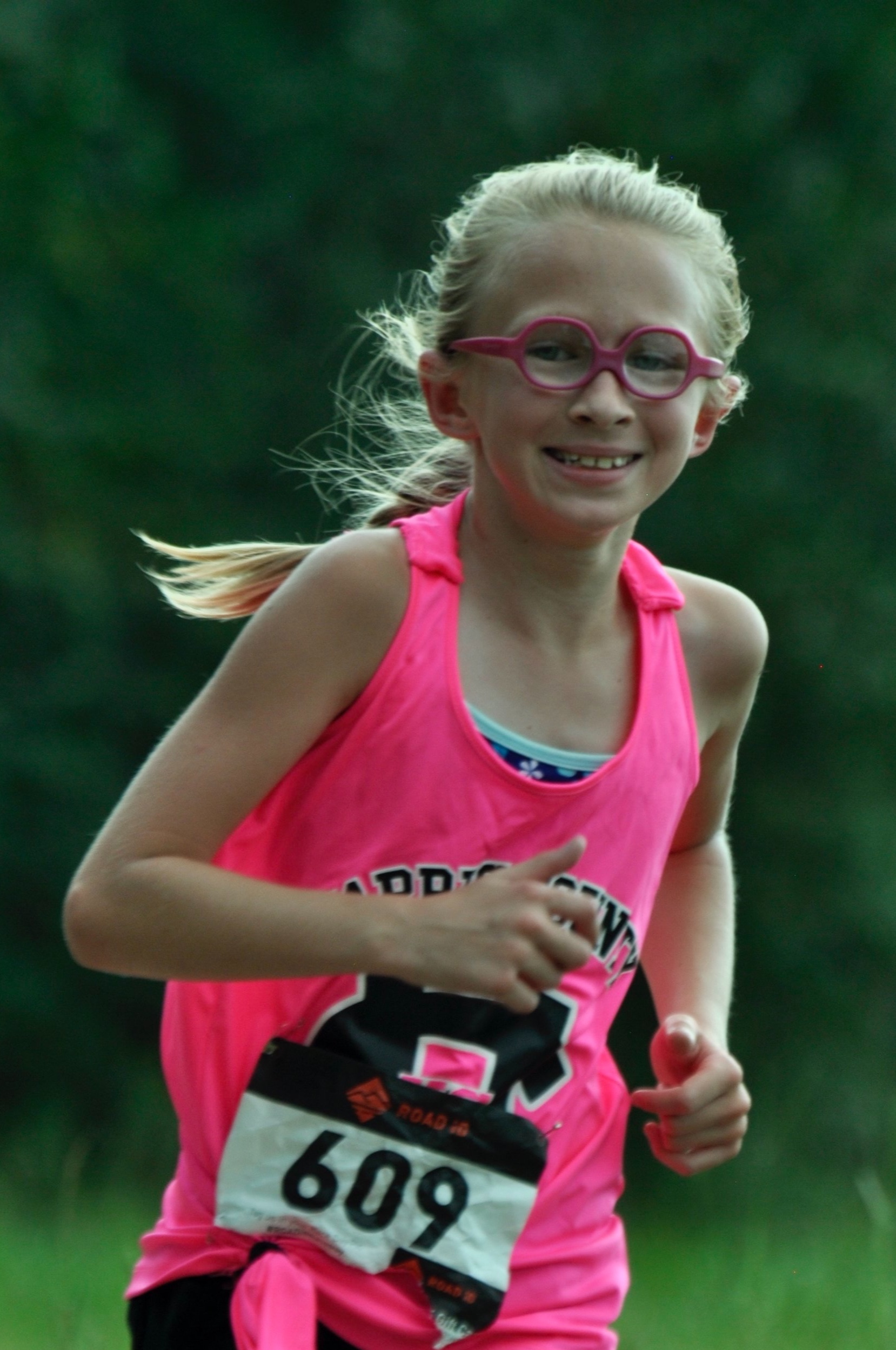 It isn't a feeling. It's a choice to trust God even when the road ahead seems uncertain. (Davewillis.org)